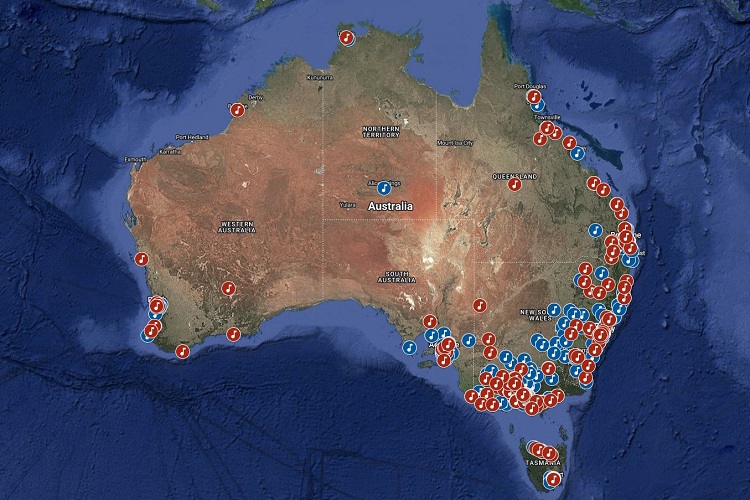 Did you know that the National Band Council of Australia have an interactive map of the locations of the community brass and concert bands of Australia? This is an ongoing project designed to provide a streamlined method to easily obtain the name of bands, their rehearsal locations and times, website links and Facebook pages. So far there are 235 brass and 282 concert bands plotted on the map which can be accessed by clicking here.
As we are sure you can appreciate this is a large project, and while every effort is made to ensure that the information is correct, we appreciate that details can get out of date very quickly. Please let us know if your band is not featured on the map or if changes or corrections need to be made to your band's information. We are also keen to ensure that the pins on this map accurately represent the location of your band's rehearsal space.
There are still some bands that we'd like to hear from so that we can add them to the map.