Female Composers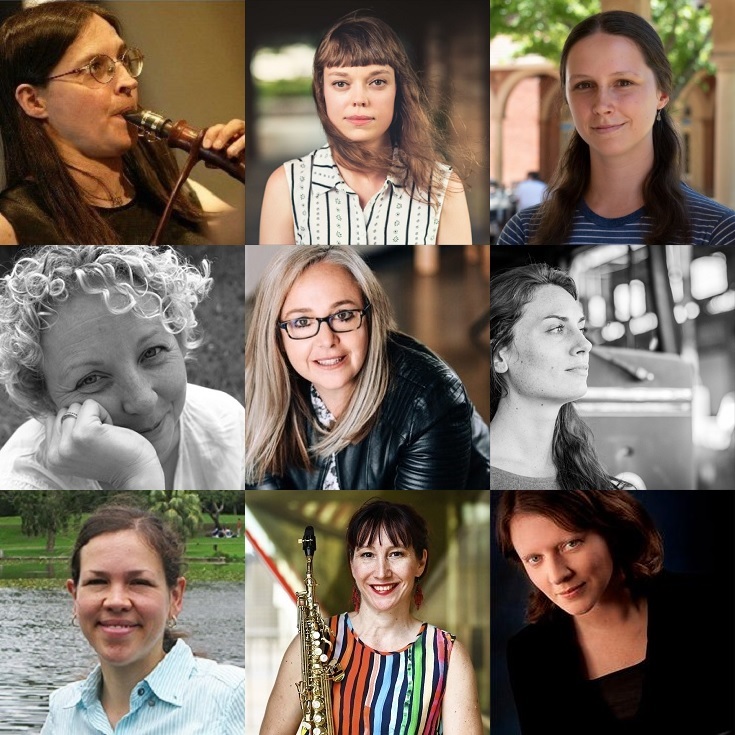 Reading some of the responses to the selection of Test Pieces for the 2022 Australian Nationals made it clear that we need to be more involved in selecting and promoting works by a diverse range of composers. I have chatted with Dr Jodie Blackshaw on this topic, and one of her most powerful messages is that there is a lot of great music by diverse composers, but we as conductors need to search out this music which initially can be harder to find.
In association with Dr Jodie Blackshaw (NSW) and Rachel Howley (QLD), the NBCA have collated a list of works by female composers, both Australian and international, for concert bands at Grade 4+ level and above. This list is intended to be a "one-stop shop" for conductors when looking for engaging works to select as Own Choices for Australian and State Contests. In addition to the names, length, and grade level, we have included links to online scores and recordings where available so you can see and hear these wonderful pieces of music. We also hope this list will support music selection boards across the country in finding works that can be used as Test Pieces for upcoming National and State Contests. To view the list, please visit our new webpage here.
This list is in its infancy, and we hope it continues to grow over the coming years. If you have suggestions of works you would like to see added, please contact us at the NBCA with details of the works so we can consider them for addition. We are hoping to broaden the list as well with a list of hymns and marches by female composers as well, to provide further options for bands at contests.
I would like to make specific note of two other great resources in the community for diversity in programming. We have focussed only on Grade 4+ works as Dr Jodie Blackshaw already has a wonderful list of Grade 1-4 works by female composers for wind band on her website that can be accessed here. The Band Association of NSW are active in promoting Australian composers and publishers and has a comprehensive list on their website for you to browse Australian content. You can access the Composer & Publisher Databases here. More generally, there are a number of web-based resources on diversity in programming for you to consider, including searching for composers by nationality and gender at The Wind Repertory Project, ColourFULL Music, and the Institute for Composer Diversity.
We hope you take the time to listen and explore these wonderful works by female composers and hope to see a range of them selected as Own Choices in the coming years. Thanks again to Jodie and Rachel for your tireless work in our Australian banding community to promote diversity in programming.
Regards
Paul De Cinque
President
National Band Council of Australia
Delay to the 2022 Australian National Band Championships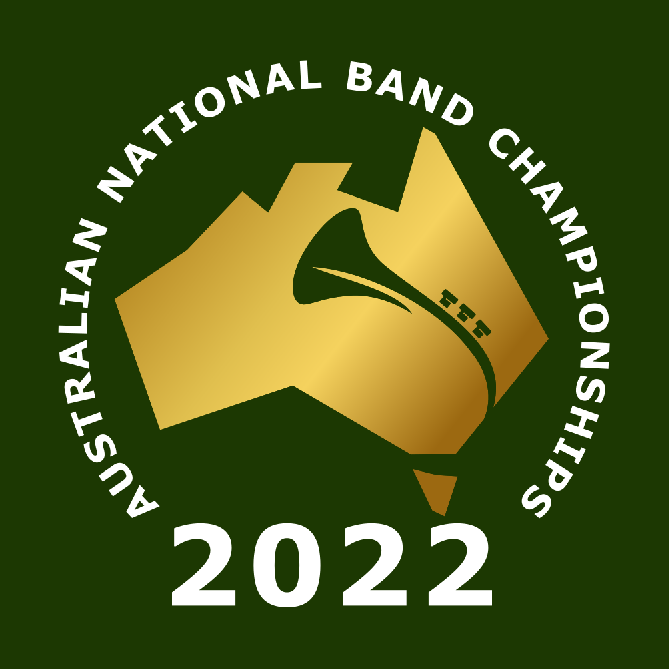 As Omicron has spread around Australia over January, the NBCA has continued to assess the viability of the 2022 Nationals, and our ability to run a safe, fair, and financially viable event.
On safety, it is clear that many cases and sadly, a number of deaths have placed many bands into positions where they are either unable to rehearse, or would be significantly risking their health and safety in doing so. Band is meant to be an oasis of enjoyment, and to ask people to rehearse in a situation that makes them anxious for their safety is not something we want to do.
On fairness, the different peak times for Omicron around the country, risks of further peaks, and disparity of situations means an Easter event is not likely to be fair. Bands in some parts of the country may enjoy ten weeks of consistent rehearsal in the lead up to the event, where others may perhaps not be able to rehearse properly until well into March. This does not allow for bands to be on an even-playing field, one of the primary issues for running a fair Nationals.
While we have had amazing support with 82 entries, we understand bands would potentially need to withdraw due to the health situation around the country. Withdrawals, and refunds, could lead to multiple venues no longer being financially viable. This was of course a primary concern for us from Day 1 of organising this event.
As a result of these three issues, the organising committee has chosen to postpone the 2022 Nationals. We are currently investigating options for this event to be run at some point during June or July, and we are assessing the best weekends over that time period for each state. We will make a detailed announcement of this new date by the end of February, and bands will be given an option to reassess their entries at that time.
The Organising Committee will continue to meet. We fundamentally believe a Nationals is possible in 2022, but we want to make sure it is the best event it can be. By delaying, we believe we are giving Australian bands the best option to participate in a fair and healthy way.
For all our bands across the country, stay safe, and follow the health advice in your state. Our bands are our families, and we want to see our families all back together when it is safe to do so.
Regards
Paul De Cinque
President
National Band Council of Australia
Update Regarding the 2022 Nationals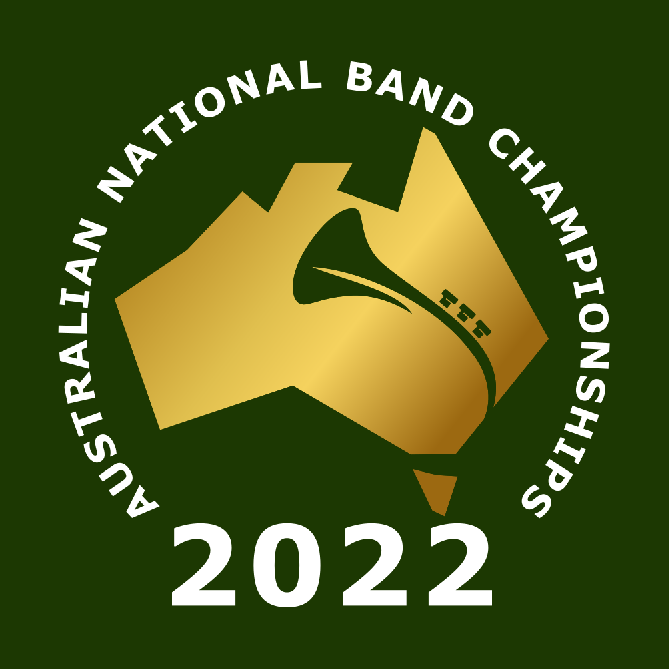 The NBCA began planning the 2022 Nationals in mid-2021 in response to requests from across the banding community for the resumption of the event. However as stated from Day 1, the event has had to be adapted in response to the COVID-19 challenges facing us.
Most states are facing considerable challenges as they move to the next stage of Australia's response to COVID which has been exacerbated by the Omicron variant. It is not entirely clear at this stage how bands will be affected by this next stage although this should become clearer when bands return to rehearsals this year. It is nonetheless clear that bands will be expected to fully comply with the COVID regulations in each state pertaining to rehearsals.
We are watching the situation carefully, and appreciate the advice already provided from bands who have entered the competition. We will next meet on the 23rd January to review the arrangements for the event in light of the emerging situation and will keep you informed of any decisions made regarding the 2022 Nationals.
Christmas Greetings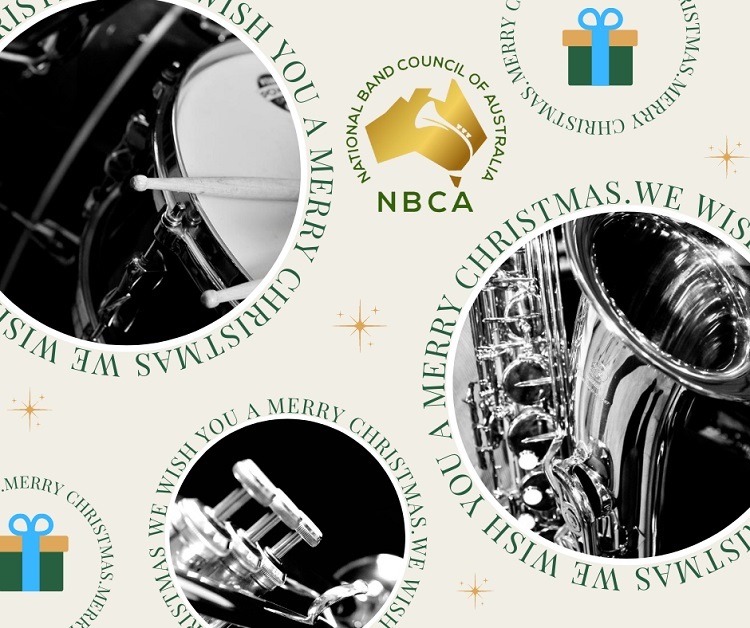 As we reach the end of 2021, congratulations to all our Australian banding associations, bands, and band members on getting through another difficult year.
Thanks to BANSW for running the wonderful ANOFOB in April this year, where 73 bands from around the country and one from the USA came together to celebrate banding in a digital age. Congrats to QBA, WABA, and TBL on running successful state championships this year and our commiserations to VBL, SABA, and BANSW for having to cancel or postpone your states for 2021. I are sure they will be popular events when they return. Finally, thanks to all the state presidents for the work you do in grassroots banding including organising events and helping bands with funding.
Thanks also to all the band families around the country - we miss many Easters, public holidays, and lots of weekends and evenings for band rehearsals and concerts. Thanks for allowing us to pursue our banding passions.
Enjoy the holiday season, and I hope 2022 brings a year of prosperity, calm, and lots of normal gigs for our banding community. I especially am looking forward to the Nationals - it allows us another chance to show the world how we can pursue our banding interests in this strange COVID world.
Happy holidays, happy new year, and enjoy this break with family and friends.
Paul De Cinque
President
National Band Council of Australia
NBCA November Conference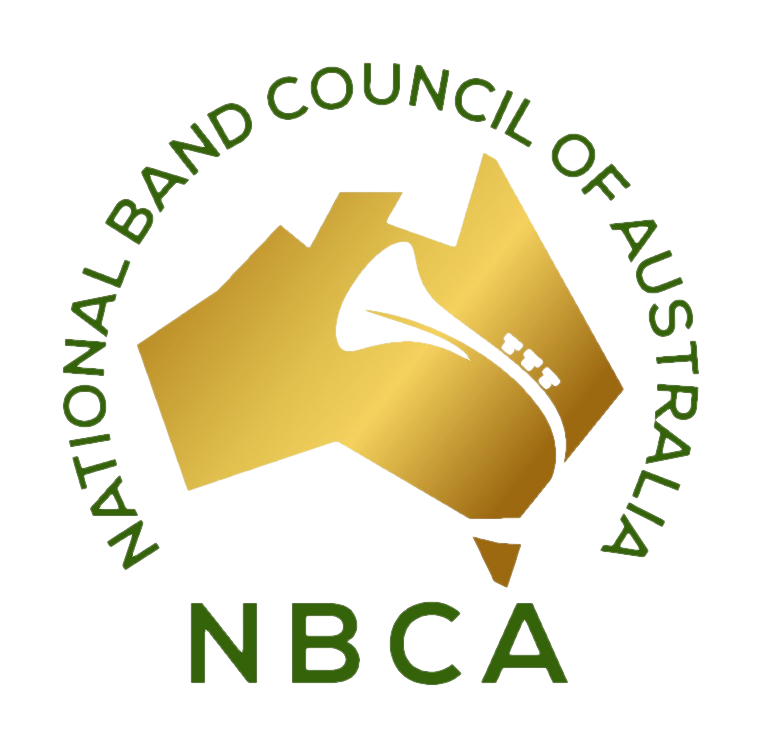 The NBCA Councillors and Executive held a productive November conference on Sunday morning. The council covered a range of topics, including: enacting quotas for test pieces at Nationals to support a diverse range of composers, ages for junior band members, live-streaming parts of NBCA conferences, emerging from COVID and what support NBCA can provide to member states, enacting conversations with other music organisations and the federal arts minister, and updates on the 2022 and 2023 nationals.
We agreed to make an Acknowledgement of Country, and a Welcome to Country where practical for NBCA events and meetings moving forward.
Moving to a Zoom meeting for the conference this November also removed the need for travel around the country given travel restrictions. We are investigating whether to keep the November conference as a Zoom event in future. This will help reduce our carbon footprint, and also save member states the financial cost of travel of their delegates.
If you want any further information regarding what was talked about, you will be able to read the minutes for the meeting when they are released in the coming weeks, or you can speak to your state NBCA councillor.
Thanks,
Paul De Cinque
President
National Band Council of Australia
Dr Paul De Cinque Elected NBCA President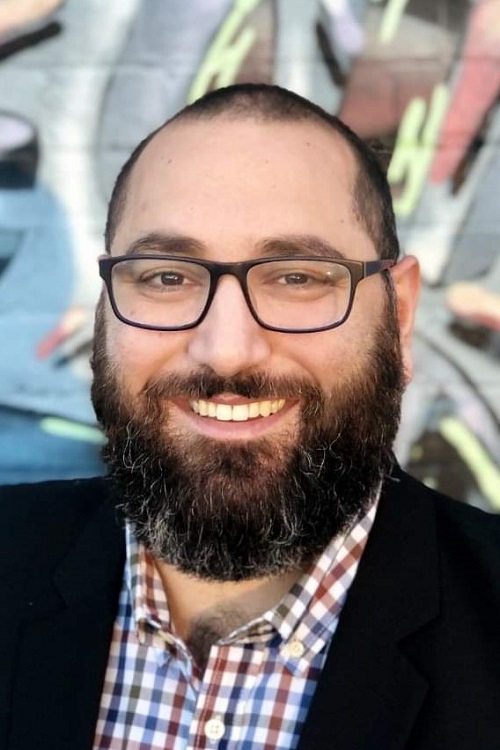 It is with much pleasure that we announce that Dr Paul De Cinque, the Chair of Brass and Music Education at the University of Western Australia Conservatorium of Music has been elected President of the NBCA. We welcome Paul and his considerable experience and expertise in the community music sector and look forward to continuing to develop an NBCA that truly reflects the desires and interests of the Australian banding community.
An open statement from Paul:
"I am very excited to take on what I know will be a challenging but rewarding position as NBCA President. Like many of you, I was sad to see Barrie stand down; I wish him the best and thank him for everything he has done for Australian bands. I joined my first community band as a Year 9 student and have been involved in community brass and concert bands since then as a player, conductor, and administrator. Australia is such a large place, and as a West Australian, I am looking forward to getting around our beautiful country and meeting many of you. Community banding takes a lot of time for each of us, and we are so lucky to have so many dedicated players and administrators that make what we do possible. In my role as President, I hope to be able to continue the NBCA's work to support all of you in our bands, and do what I can to encourage the continued growth and awareness of the banding movement. I am very much looking forward to working with you all."
Paul De Cinque
D.M.A., M.M., B.Mus(Hons), B.MusEd, B.Comm
President
National Band Council of Australia
NBCA President Casual Vacancy - Call for nominations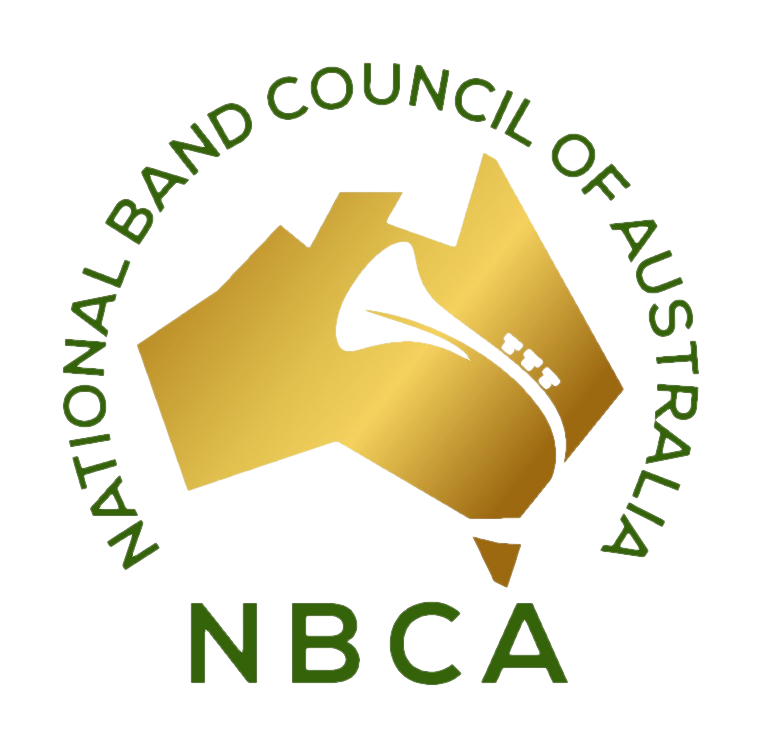 It is with regret that we advise that Mr Barrie Gott has resigned from the role of President of the NBCA for personal reasons. We thank him for his service and wish him all the best. The National Band Council of Australia (NBCA) is a not-for-profit incorporated organisation that facilitates the Australian National Band Championships and promotes a general love and knowledge of band music and good fellowship among band persons. The Council is comprised of representatives from affiliated State Governing Bodies. Currently the NBCA has committed to an exciting new format for the Australian National Band Championships, which includes live streaming from hubs across the country – further extending the accessibility, diversity, and inclusivity of the contest – and exploring new opportunities for the performing arts within the COVID-19 impacted environment. The position of President supports the Council through:
Legal and financial accountability
Strategic vision and objectives
Fundraising
Advocacy
Suitable candidates will be able to demonstrate:
Experience in a similar executive board role within the community or not-for-profit sectors
Knowledge of the operating environment of community banding and/or that of the performing arts
Proven ability to shape strategic vision, and negotiate with stakeholders, with political acumen
Interested parties should submit a statement of claims of no more than 1000 words, addressing the criteria above, to the Executive Officer (This email address is being protected from spambots. You need JavaScript enabled to view it.) by 11pm AEST on Sunday July 18, 2021. The Council will consider these nominations at an election to be held on July 31, 2021. Nominees are encouraged to discuss their application with their state Councillor.
Tony Schraven
Executive Officer
National Band Council of Australia Inc.
Vale: Arthur V. Edwards (1937-2021)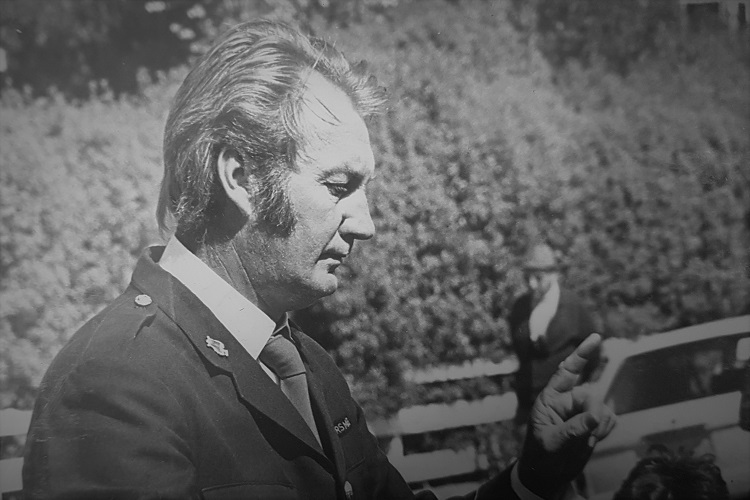 On behalf of the Tasmanian Bands League and members, current and past of the Glenorchy City Concert Brass we are saddened by the news that Arthur Edwards has passed away in Queensland this week. Arthur, Life Member of the Tasmanian Bands League and legendary past Musical Director of the Glenorchy City Concert Brass, previously known as the Returned Services Memorial Band.
Arthur led the Glenorchy City Concert Brass through the 70s and 80s and had great success in state and national contests, including winning the 1984 'B' Grade Championships in Nelson, New Zealand. Arthur also took the band to the top level competing in 'A' Grade in the 1981 Australian National Band Championships in Burnie, Tasmania. The band also won the ABC National Band of the Year contest, aired on the program 'Strike Up the Band', against all the top bands in Australia, on two occasions.
Arthur was a virtuoso cornet and trumpet player in bands across Australia and played professionally as a member of the Tasmanian Symphony Orchestra. Arthur enjoyed playing with other friends of the Glenorchy City Concert Brass; Don Cushion and Gray Sutcliffe, in the Tasmanian Trumpet Trio. They performed in the national television music contest called 'Showcase'.
Arthur's greatest contribution, without any doubt, was as a teacher. As his daughter Julie said in a tribute 'He was one of the best brass teachers ever. Mr Fix It.'
Arthur was committed to junior development: teaching and inspiring players to the highest levels in amateur and professional fields. His Saturday morning Learners' Class and his accomplished Junior Band were the training grounds of players who would become professional players, accomplished musicians and conductors. At one time it seemed that every state had an Arthur-trained musician in the highest-grade bands or in the professional orchestras. Many of Arthur's students made their career at a professional level in Australia and overseas, and many more enjoying their involvement in community music, particularly in brass bands. His own children, Rick (deceased) Julie and Peter are testament to this.
The NBCA wish to extend their condolences to his wife Gwen and daughter and son, Julie and Peter.
The 2022 Australian National Band Championships - Play Locally, Compete Nationally!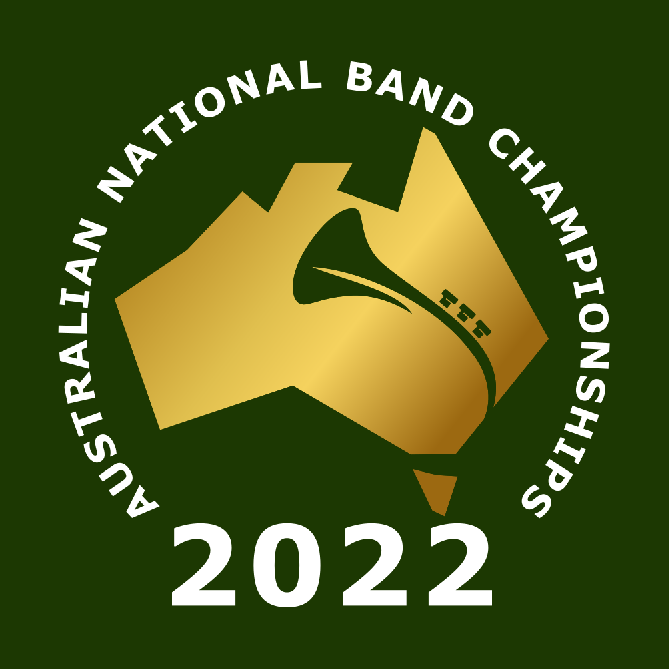 Unfortunately the 2022 Australian National Band Championships to be hosted in Tanunda, South Australia will not be proceeding as originally planned. The NBCA would like to apologise to those bands that may have begun to plan their preparations for this event. We certainly hope to be back in South Australia in the not too distant future.
However…
The NBCA would like to announce that the Australian National Band Championships will be entering new and exciting territory in 2022. Bands will come together in their own states to compete Nationally with live stages and streaming to be held at various locations around the country. The NBCA are in the early stages of developing this proposal with further details to follow.
PLEASE WATCH THIS SPACE!